What you can expect from us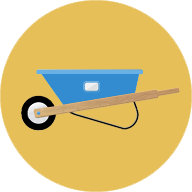 Investment amount
K9's investments can range between $250K-$750K as an initial investment, with a sweet-spot around $400K. Most of our investments are syndicated with other investors as part of a $500K-$1M financing where K9 will participate for >50% of the round.
N.B. A few years ago, this would be called Seed, now we call it Pre-Seed. If you've already raised non-friends and family capital, then it's probably too late for K9 to engage.

Investment pace
As an investor that likes to actively engage with and help our portfolio companies, We limit new investments to 4-6 per year. We also try to keep the number of active investments between 6-8 to ensure that each company is getting appropriate time and attention. We're also in no rush to invest and would rather wait for the right team and the right idea rather than be subject to an arbitrary schedule to deploy capital.
Lead/follow
As evident from our name, we're not sheep. We prefer to lead investments and take a board seat alongside the founders. We believe in having a board to provide training wheels for the founders for the future. K9 will remain active on the board through the Pre-Seed, Seed, and Series A, and will typically scale back our involvement once the company reaches Series B or beyond.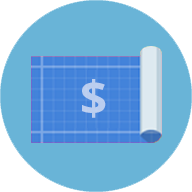 Deal structure
K9 typically invests in a priced equity round only. We do not do convertible notes, SAFEs, or any other forms of convertible / debt-based equity. (Read: Thoughts on Convertible Notes). When leading a round we use the Series Seed documents with minor modifications.
Given our approach of being active investors and helping portfolio companies for a long period of time (measured in years, not months) we use a concentrated portfolio approach, meaning we only play if we have enough skin in the game.

Follow-on
In addition to our initial investment K9 reserves additional capital for investing in follow-on financing rounds. We fully expect to earn the right to participate in future financings and also expect that founders will afford us the opportunity to do so.
K9 will actively help companies with introductions for their future rounds and will follow on in the Seed, Series A, and Series B financings for our portfolio companies. We do not participate in Series A or Series B investments if we haven't already invested in the Pre-Seed or Seed rounds for the company.