Today K9 Ventures' portfolio company Everlaw announced that it has raised $8.1M in a Series A round led by Andreessen Horowitz, with participation from K9 Ventures. I couldn't be more excited about Everlaw's Series A round as it reflects a recognition of the amazing work that the company, co-founded by CEO AJ Shankar and Jeff Friedman, has done over the past few years.

I first got to know AJ in 2008 while he was still a PhD Candidate in Computer Science at UC Berkeley and had co-founded a company named Modista. In 2009 I agreed to lead the seed round financing for Modista, but that investment didn't happen (long story). But through the process, I got to work closely with AJ and got to know him well. As the saying goes: "Adversity does not build character, it reveals it."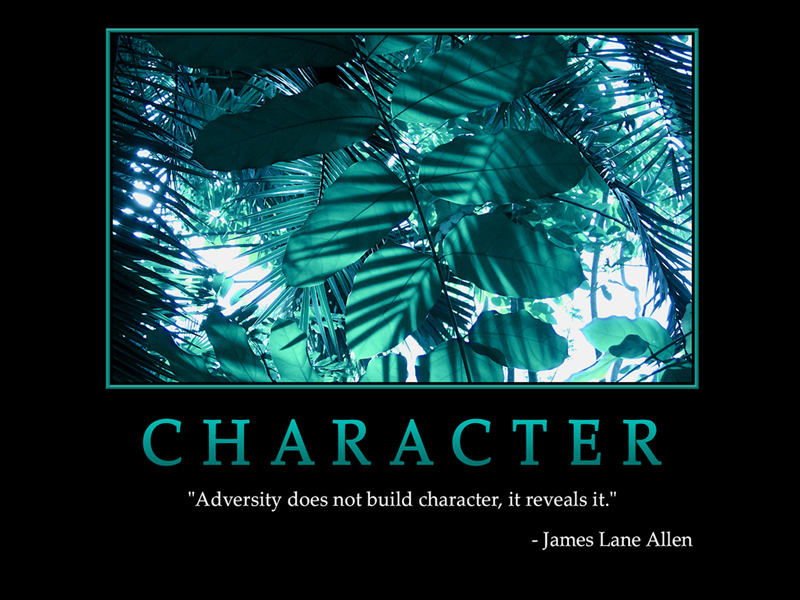 (Image from: http://www.successwallpapers.com/)
And it revealed that AJ was a brilliant and standup guy who I could trust implicitly. It was then that I told AJ, that he'd caught the entrepreneurial bug and I knew that at some point in the future he would be back at it again, and when that time came I will be ready to invest in him, no matter what he does.
Fast forward to 2010, AJ and Jeff decided to co-found a company to help lawyers to tackle the problem of an increasing amount of data in their field. In all honesty I tried hard to convince AJ not to go into this space! It wasn't for a single reason, but a combination of things. For starters I didn't know the space well and spending a bunch of time helping lawyers fight litigation (especially after the Modista experience) didn't sound like fun. But, AJ persevered. He saw something that I didn't and his passion for it was strong enough to carry me along. K9 invested in the initial financing round (today I would call this a Pre-Seed round) for EasyESI, as the company was then called. And yes, I told AJ I hated that name all along and so I was so pleased to make the switch to Everlaw later!
Over the next couple of years, AJ continued to grow and build the company into a real business. As I have often said about working with AJ, he's the type of founder that doesn't require a lot of guidance and course correction. He's usually already arrived at the right solution by himself and so most of the time my guidance to him has been to continue doing what he's doing, while at the same time helping to lay out some markers to aim for in the future.
AJ's co-founder Jeff Friedman is a practicing attorney and partner at a leading plaintiffs' firm a href="https://www.hbsslaw.com/">Hagens Berman Sobol Shapiro. The firm has experience litigating the Big Tobacco litigation and has also led huge, document intensive cases again Enron, Exxon, Intel, Visa, MasterCard. Needless to say Jeff brings an immense amount of experience and domain expertise when it comes to large, data intensive, complex corporate litigations.
In working closely with AJ and Jeff, I learned that lawyers have a problem. The problem is that as the amount of data that is captured electronically — our electronic footprint — increases, the amount of data that lawyers needs to sift through to find the proverbial smoking gun in these cases also increases. The increase in the amount of data is so large that is is almost humanly impossible, or at least economically impossible, to have humans sift through all of this data. In order words, lawyers have a problem that they cannot solve.
The latter has been one of my key investment theses: finding domains that cannot solve their own problems and require computer scientists to solve them. That is when the light bulb went off for me to realize that AJ was the Computer Scientist who was solving the problem that entire legal industry was experiencing. By this point I was drinking the kool-aid and decided to follow-on and lead the Seed round for Everlaw in late 2012.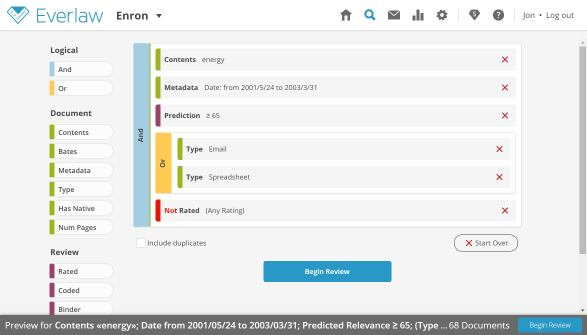 The scale of the technology that Everlaw needs to build to provide the functionality it does is mind-boggling. As AJ point out in his blog post, they need to deal with search, data visualization, human-computer interaction, distributed systems, databases, storage, artificial intelligence and machine learning, and more. The team has built an astounding amount of technology over the years and some of the things that are "features" for Everlaw are often entire companies to themselves.
Today, Everlaw is already storing dozens of terabytes of data and is used by 8 out of the top 10 class-action litigation law firms and by 33 out of the 50 States Attorney Generals. It has already hosted major class-action litigation cases, which while I'm not at liberty to disclose, would be ones that have been in the news often. So kudos to AJ and Jeff and the whole Everlaw team on their progress to date and congratulations to them on bringing on a16z as a partner for the journey ahead.
I am also excited to welcome aboard Steven Sinofsky from Andreessen Horowitz on the board at Everlaw. As Steven noted in his blog post several of the partners at a16z have experienced major litigation cases in their past and therefore they felt an instant affinity for the problems that AJ and Everlaw are solving.
It's been exciting to be part of AJ and Everlaw's journey from the beginning, but we're still just getting started. As Steven points out, this is truly a case of software eating litigation.
Onwards.
You can follow me on Twitter at @ManuKumar or @K9Ventures for just the K9 Ventures related tweets. K9 Ventures is also on Facebook and Google+.